Covid-19
13/01/21 13:00
We need to keep our family save!
Therefor our B&B stays closed waiting for better times.
We hope to accommodate you again this summer.
We also plan to open the "Strausswirtschaft" again, provided regulations allow for it.
Stay save!
Bembel and Apfelwein
21/02/19 10:55
Apfelwein is a specialty typical for Hessia (and Swabia, where it is called Most) made from local organic grown apples.
It is not quite cider but more like hard cider (fully fermented)
We enjoy it straight (caution is advised, don´t drink and drive), or mixed with sparkling water
(sauer gespritzt) or lemonade (süß gespritzt).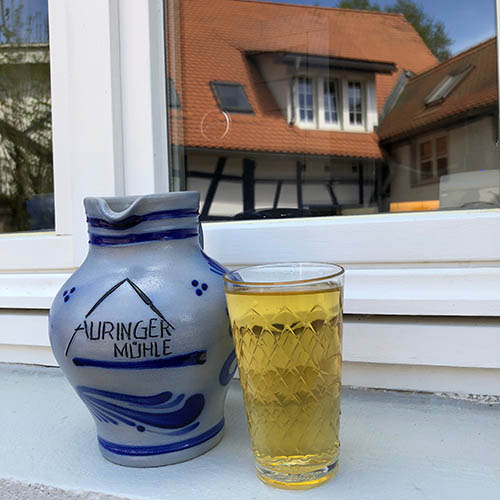 Welcome to our Blog
21/02/19 10:55
Since we moved into our new home in 2016, we started to think about ways to share our beautiful home with others and started to operate our small café (Strausswirtschaft) for 2 month during summer.
We also offer three rooms in our main building as Bed&Breakfast.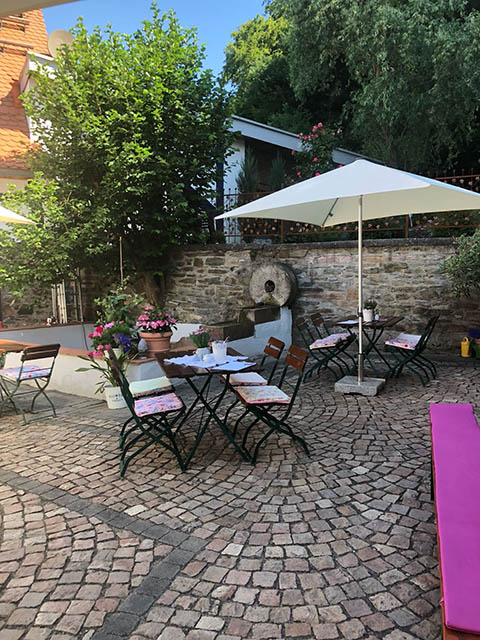 In this blog we publish our latest news and events
We are looking forward to your visit.