by the woods
The large trees next to our house frame the view from this room and named it.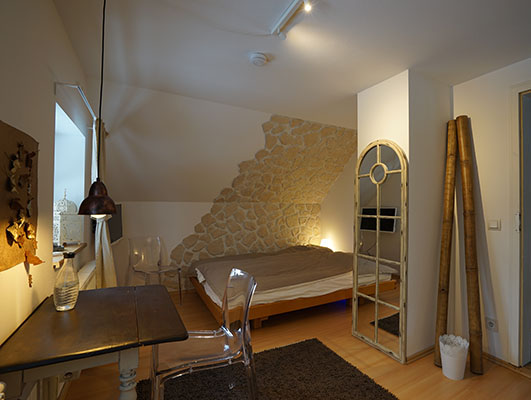 That is why we choose quite natural tones with a few golden hints, like our forrest in fall.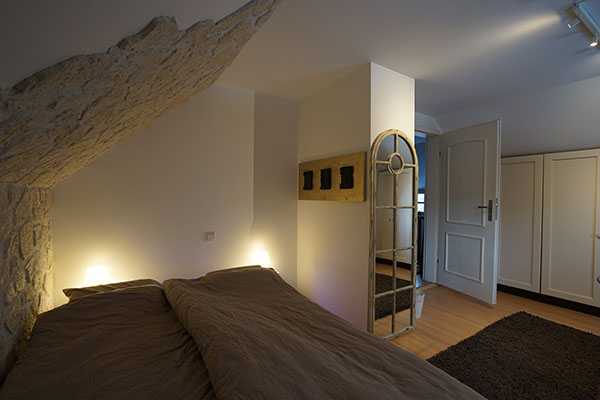 This double (Queen Size) is on the second floor. On the same floor is another guestroom. Both rooms share a shower/WC on the same floor.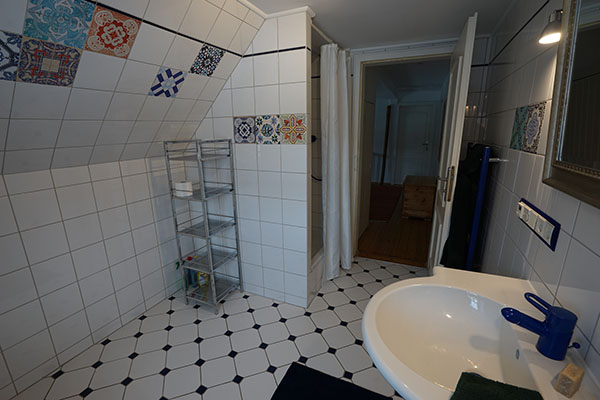 For families we recommend booking "flowering meadow" and "by the woods" together. This makes the whole second floor their home.
Double with/without breakfast 100 € / 70 €Single with/without breakfast 75 € / 60 €
A discount is applicable if you stay more than three nights!